What is the Electronic Cigarette?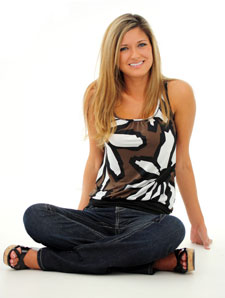 Electronic Cigarettes, or E-Cigarettes, are a new alternative to smoking that help people quit or switch away from traditional tobacco cigarettes.Using a rechargeable battery and vapor atomizer, they convert a nicotine solution into vapor to provide a realistic smoking experience without the tar, tobacco, or other chemicals and carcinogens that are linked to lung cancer and heart disease.Because they are a water vapor instead of smoke, there is no second hand smoke, ash, or flame, and it's safe to use anywhere, even most places which have banned traditional cigarettes.E-Cigarettes are being recognized as a truely innovative and effective approach to stopping smoking.
E-Cigarettes look and feel like real cigarettes, which is why they have proven very popular as effective smoking alternatives.The water vapor someone exhales instead of second hand smoke is nearly odorless, and won't stick to clothes or people around an e-cigarette user.
E-Cigarettes are More Than a Fad
Here to Stay One of the nations largest banks, Wells Fargo reports confidence in the retail market for electronic cigarettes. Wells Fargo's annual "Tobacco Talk" survey published on the 17th of May shows some promising results. They are reporting the ...
E-Cigarettes--The New Fashion Accessory
Celebrities Choosing E-Cigarettes It is no secret that celebrities are on the forefront of trends. No one can bring a new fashion designer into the eyes of the public like a Hollywood starlet. There has been an influx of health trends to hit the United ...